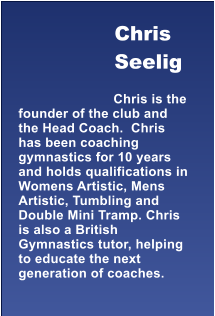 Nadine Donson
Nadine is a qualified core proficiency coach who works
with our younger gymnasts. She is also a qualified
teaching assistant (level 3 award) and mother of Molly (a
gymnast!).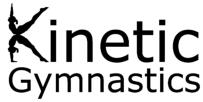 Wendy Washbourn
Wendy is a qualified core proficiency coach who works mainly with
our recreational gymnasts. Her daughter Lucy is one of our higher
level gymnasts.

Rachel Powdril
Rachel is an experienced level 3 general gymnastics coach and also has trampoline coaching
qualificaions. She leads our John Mason recreational classes. Rachel also coaches at
Faringdon leisure centre with Jane.

Jane Deane
Jane is a level 2 general gymnastics coach.If you need your hair putting up at gym Jane is the
person to go to. She runs a primary school gymnastics club, and also coaches at Faringdon
and Wantage leisure centres.

Laura Seelig
Laura is a level 1 womens artistic coach. She is an ex artistic gymnast and tumbler and has
competed at national level competitions.