Chris
Seelig
Chris is the founder of
the club and the Head
Coach. Chris has been
coaching gymnastics for
13 years and holds
qualifications in Womens
Artistic, Mens Artistic,
Tumbling and Double
Mini Tramp.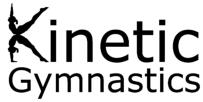 Rachel Powdril
Rachel is an experienced level 3 general gymnastics coach and also has trampoline coaching
qualificaions.

Jane Deane
Jane is a level 2 general gymnastics coach.If you need your hair putting up at gym Jane is the
person to go to. She runs her own primary school gymnastics club, as well as being a full time
hair stylist at Pankhurst and Deane

Laura Seelig
Laura is a level 1 womens artistic coach. She is an ex artistic gymnast and tumbler and has
competed at national level competitions. Laura coaches for us mainly during holdiay periods
as she is currently studying for an MSc in geology at Durham University (we miss you Laura)
Tracy Seelig
Tracy is our clubs head judge with a regional Judging qualification. Also a core
proficiency coach, Tracy is, working towards her level 1 qualification. Tracy is
also an English instructor at Abingdon and Whitney College a private maths
tutor and a morris dancer.